Introduction
At Maddison Homes LLC, we know that a patio isn't just an addition to your home—it's a personal haven, a centerpiece for gatherings, and your private gateway to the outdoors. Our extensive experience in Los Angeles home improvement encompasses selecting appropriate materials, navigating local regulations, planning layouts, and incorporating unique elements that suit your personal style. This comprehensive guide will help you on your journey to creating your dream patio.

Understanding Los Angeles Patio Regulations
Before embarking on any patio construction project in Los Angeles, it's essential to understand the local zoning laws and permit requirements. Adhering to these guidelines ensures your project's legality and safety.
Choosing the Ideal Patio Materials
Selecting the appropriate materials for your patio isn't just about aesthetics—it also involves considering durability, maintenance, and environmental impact. Here are some of the most popular choices:
Concrete: Durable, versatile, and low-maintenance. Can be stained, textured, or imprinted to mimic other materials.
Pavers: Available in various materials like concrete, brick, and natural stone. They offer flexibility in design and high durability.
Natural Stone: Though costly, natural stones like slate, limestone, or bluestone offer unmatched beauty and durability.
Crafting the Perfect Patio Layout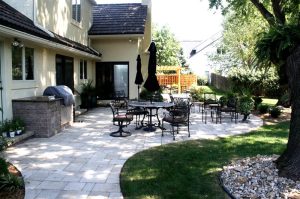 Your patio layout should seamlessly blend with your home's architecture and the natural features of your landscape. Remember to consider the patio's purpose, be it for intimate gatherings, large parties, or peaceful solitude.
Incorporating Essential Patio Elements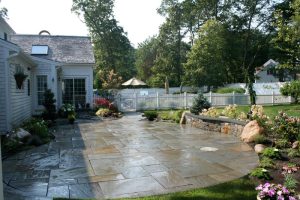 The elements you incorporate into your patio design contribute significantly to its functionality and visual appeal. Here are some features you might consider:
Coverings: Pergolas, gazebos, or umbrellas can provide shade and create a defined outdoor space.
Fire Features: Fire pits or outdoor fireplaces can serve as a focal point and provide warmth for cooler evenings.
Outdoor Kitchen: For those who love to entertain, an outdoor kitchen can be a valuable addition.
Green Practices for Patio Construction
As a responsible Los Angeles general contractor, Maddison Homes LLC is dedicated to sustainable practices. We encourage the use of locally sourced materials, efficient waste management, and water-efficient landscaping in all our patio construction projects.
Conclusion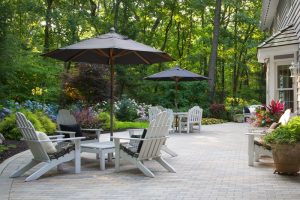 Creating the patio of your dreams involves careful planning, understanding local regulations, choosing the right materials, and considering the environmental impact of your project. At Maddison Homes LLC, we're here to guide you through every step of this exciting journey.
Remember, your dream patio isn't just about enhancing the aesthetic appeal of your home—it's about creating a space that reflects your lifestyle, your preferences, and your dreams. Let us help you turn those dreams into reality.